Wiper & Washer Components for 2005 Toyota Highlander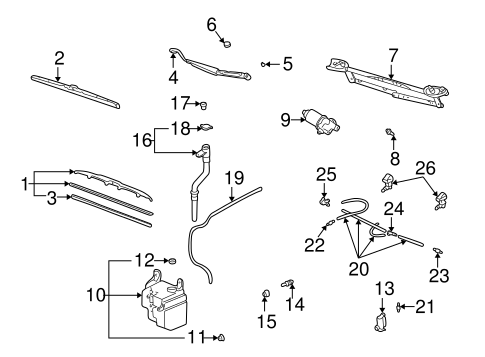 No.
Part # / Description
/ Price
Price
Genuine Toyota Rear Wiper Blade
Wiper Blade
•Made from natural rubber and has a heavy duty design for durability •Genuine Toyota Wiper Blade for a perfect fit on the window
Not For Sale
Nut Wiper Arm Settng
Wiper Arm Nut
Without prime. 2012-17. With spoiler. 2.2L. 2.4L, 2004-07. Hatchback,. 2018.
Hose W Washer
Washer Hose
#2. Upper. Rear. Japan built with glass hatch.